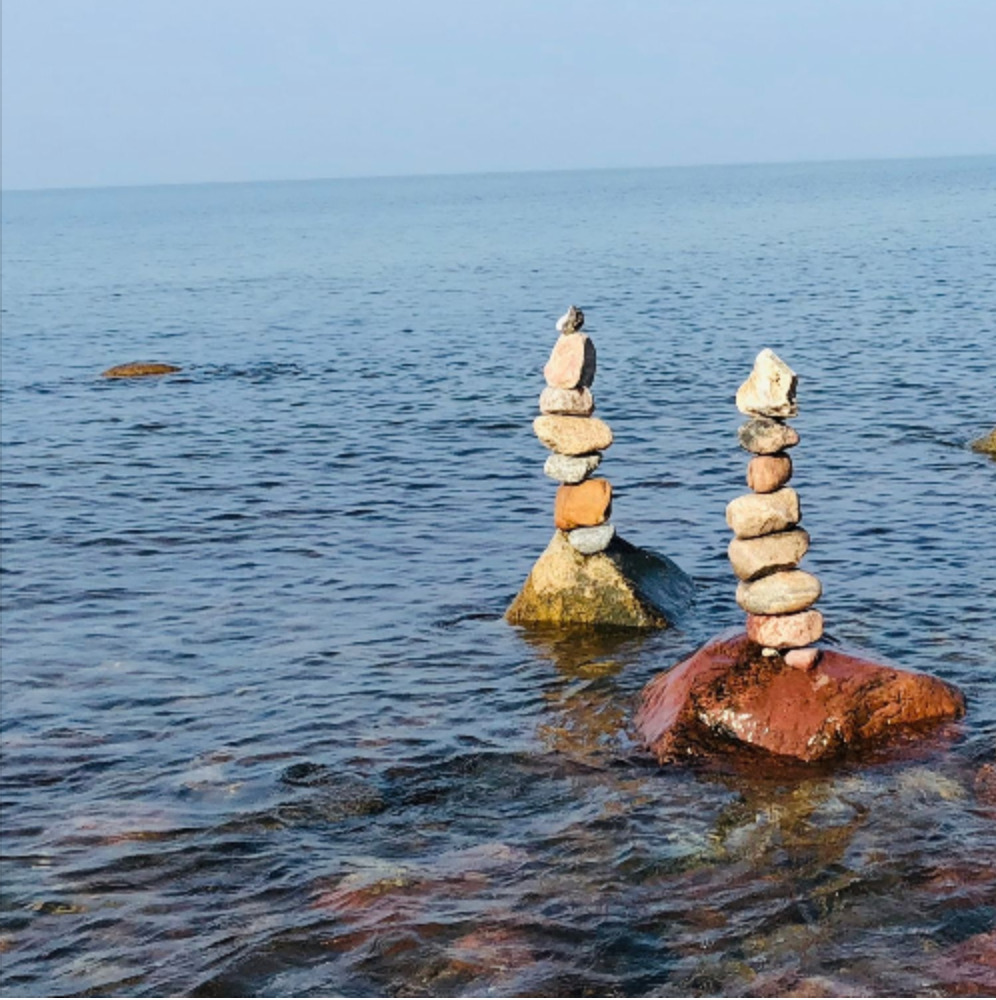 The practice of loving-kindness meditation is the art of being present with oneself and other beings in a loving, kind and compassionate way. And with every other ART we need to learn this technique many many times. We need to learn how to hold the brush that is colouring the canvas and filling it with live. We need to learn the basics and all about the colours, the characteristics and qualities of the different supplies like oil colour or aqua colour. Mastering the art of painting requires a lot of practice and learning.
And I would say that learning the practice of loving-kindness is very similar to this. It takes time to find your own soft and gentle voice that is offering warm, compassionate and soothing words or phrases.
Loving-kindness is a metta meditation that is training the mind to be more loving and kinder. Loving-kindness is a wish for all beings to be happy. When we experience suffering, we often wish it goes away. And when we persist, resist, push or pull away the suffering increases; it may temporary fade, but it won't take long for it to reappear. Another way of relating to our suffering is the practice of loving-kindness and compassion (wishing all beings to be free of suffering). Both practices help us shifting from reactivition to responsiveness and have a very healing component.
When we begin with the practice of loving-kindness meditation (including compassion) we may struggle a little bit with the wording. Words matter and language can be very powerful. When we are practicing loving-kindness images and words are the anchor eliciting a sense of care, connection, comfort and nourishment.
How do we find our voice in the practice of loving-kindness? Traditionally we start with ourselves, but that is often not so easy. See what works for you, beginning with someone else might be easier to give love to.
Evoking love, kindness and compassion is like poetry. Who is talking to whom and who is listening? The phrases or words can be directed from a compassionate part of ourselves or a wise part of our Self to the body, or to a part of our childhood, or to a wounded part of us.
Address 'I', 'you', 'sweetheart', 'dear one' with a soft voice and in a slow pace. If possible, make the phrases simple, clear, general and kind. Keep in mind that cultivating goodwill allows the mind and heart to rest. And the practice is about evoking goodwill, not good feelings, however. Good feelings are often created by loving-kindness.
Consider 'What do I need?' and write down your responses, i.e., good health. Once you have discovered a few words convert them into wishes for yourself, i.e., May I be well. Take your time, don't rush and keep in mind words and phrases may change over time. Next question 'What do I need to hear? What words do I wish to hear from others?', i.e., I am here for you. See whether you can come up with a wish based on, for example, 'I am here for you' converted into 'May I know that I belong'. Maybe you come up with a few phrases expressed as wishes. And when you are feeling ready practice and listen to these loving wishes directed at yourself.
Please feel free to listen to the guided instructions for finding your phrases. Alternatively, practice the guided loving-kindness meditations as a starting point and allow yourself time to find your own voice.
When you are feeling overwhelmed allow yourself to anchor and ground any time. Safety comes first and is very important. When you need to close keep in mind that this this too is an act of loving-kindness and compassion.