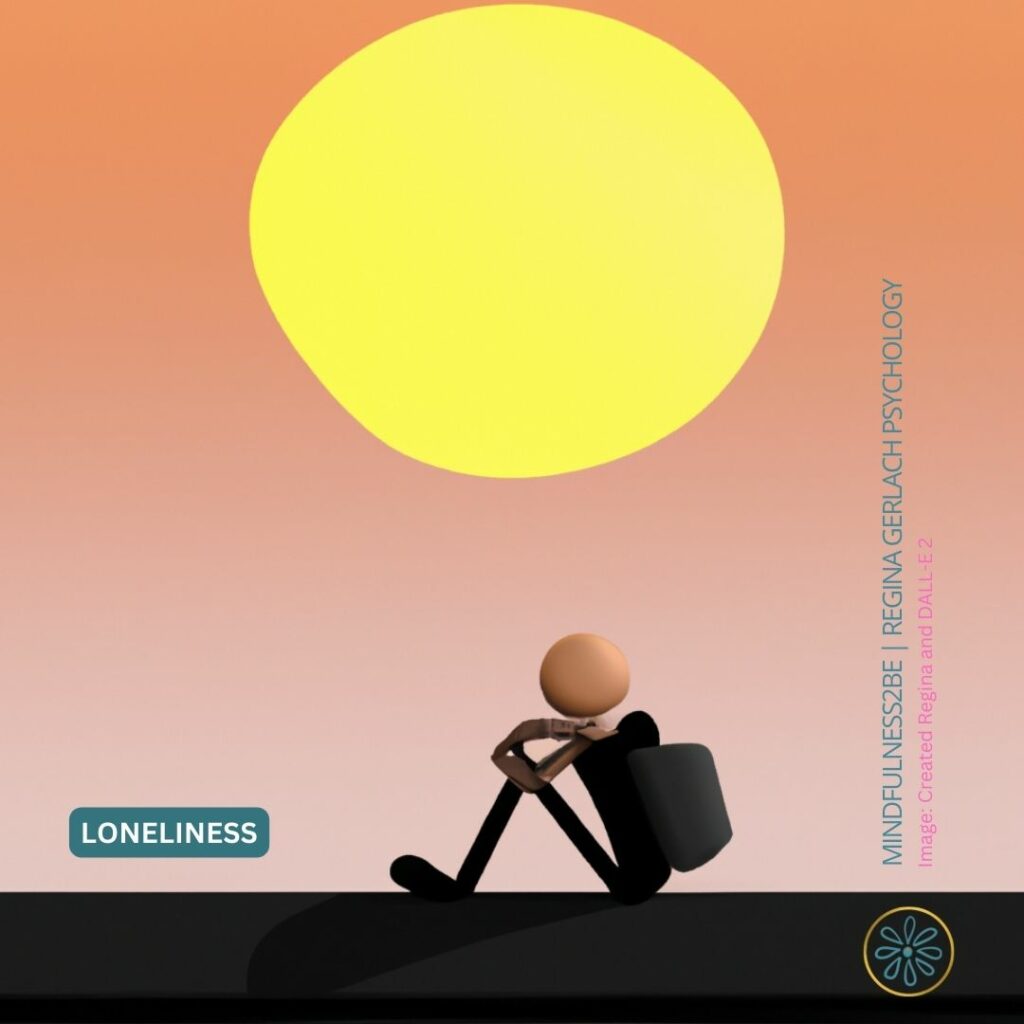 Experiencing loneliness can be incredibly challenging as it involves complex emotional states characterized by feelings of sadness, grief, and isolation. Loneliness permeates the physical body, causing the heart to ache and the mind to struggle with regulating worries, judgments, and rumination.
It mirrors symptoms of depression and may even manifest as depression itself. And results from disconnection and is characterised by the absence of companionship, conversation, and connection with others.
It's important to note that loneliness does not necessarily result from being alone. Rather, it stems from the quality of the connection and relationships individuals have with themselves and others.
Mark Twain's quote, "The worst loneliness is not to be comfortable with yourself
True loneliness is not simply about being alone, but rather it is a state of mind where one is unable to find comfort and peace within themselves.
A poignant reminder
The relationship we have with ourselves is just as important as the relationships we have with others. When we are unable to be at peace with ourselves, it can lead to
a deep sense of loneliness,
disconnection, and
isolation.
Cultivate self-acceptance and self-compassion
Can help us to develop a healthy relationship with ourselves and reduce the risk of feeling lonely.
Self-compassion mediation
Find a quiet and comfortable place to sit or lie down. Close your eyes and take a few deep breaths.
Bring to mind the feeling of loneliness that you are currently experiencing. Allow yourself to fully feel it and acknowledge it without judgment.
Repeat the following words to yourself, either in your head or out loud: "May I be kind to myself. May I give myself the compassion I need in this moment."
Imagine a warm, comforting light surrounding you. Feel the warmth spreading throughout your body and soothing your mind.
Repeat the following words to yourself: "I am not alone in this. Many people experience feelings of loneliness. I am a worthy and deserving person, just as I am."
Think about a time when you showed compassion to someone else. Recall the feeling of kindness and understanding that you had in that moment. Now, direct that same compassion towards yourself.
Repeat the following words to yourself: "I forgive myself for any mistakes or shortcomings I may have. I am worthy of love and compassion, regardless of my perceived flaws or shortcomings."
Take a few deep breaths and allow yourself to sink into this feeling of self-compassion. Stay here as long as you need.
When you are ready, slowly open your eyes and return to your day. Remember to carry the feeling of self-compassion with you as you go about your day.
This meditation can be practiced whenever you are feeling lonely or in need of self-compassion. It can help you to cultivate feelings of kindness and understanding towards yourself, reducing feelings of loneliness and increasing feelings of wellbeing.
When we are comfortable with who we are, we are better equipped to form meaningful connections with others and experience true companionship.