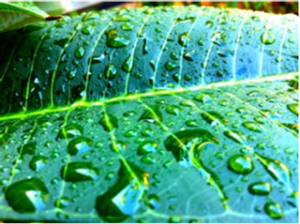 This retreat day will be offering you greater insight into the impermanence of our mind- and body states. It is a great opportunity to take your experience and use of the MBSR/MBCT and mindfulness skills beyond the formal mindfulness-based programs.
This retreat day intends to assist you with establishing mindfulness and fostering mindfulness skills across all sorts of situations in your live. During the day we will be cultivating a sense of being and non-doing from moment to moment.
And the practice of mindfulness meditation invites you to be open to any experience, no matter whether pleasant or unpleasant or neutral.
Each practice is an opportunity to cultivate aspects of equanimity. And that doesn't mean that you have to be a super meditator or that you have to try very hard. It is just a matter of keeping some principles in mind as you connect with your experience in the moment and these attitudes can help support a sense of equanimity.
Why should I attend?
 This intensive day is a great opportunity to look after yourself, to explore what the non-doing is like. It is just time for being with the ever changing experience and its qualities. The day of mindfulness is a rare day, a day for exploring what it is like not to fill our time with distractions, noticing what comes up and quality of contact with this experience as it changes (moving toward/away/ against or meeting it). We get to be with this changing landscape of our mind through the day, non-judgmentally.
How is this day structured?
The day of mindfulness is guiding you through different mindfulness meditation practices: sitting meditation, walking meditation and mindful movement. Some of the meditations will have some introductory instructions and then be practiced in silence.
Why silence?
 You may have noticed this day of mindfulness is often referred to as 'silent retreat day'. Why silence? Being silent means that you are encouraged to not socialise or initiate contact with other participants during the day. Treat the experience of silence as a gift and a generosity for  yourself  and  others. Using less eye contact will help you tuning insight and will reduce the amount of interferences.
The practicing community

 This day of mindfulness is offered to people who are practicing mindfulness, who want to reconnect with or refresh their mindfulness skills, and/or who want to spend a day in the space of guided and unguided silent meditations.
What do I need to bring?
 Water
A Mug for tea/coffee
Lunch: please note there is no lunch catering, no fridge; please bring vegetarian meal
Bring mats, cushions, blankets, or any other items to help in your practice. There are chairs too in case you prefer to sit on a
Sun cream, umbrella (or rain coat just in case), sun glasses (will do walking meditation outdoors).
Comfortable clothes, wear loose fitting clothes, perhaps bring socks as temperatures may
What if I struggle?
 There will be a message board where you can leave a note for the mindfulness teacher. Lunch time can be used for check-in with the teacher.
May you enjoy this day with kindness and compassion.